HOSTED SOLUTIONS
Key Areas
Hosted Email

Microsoft Exchange
POP3 / IMAP

Spam Filtering
Email Encryption
Web Hosting
Offsite Backups
Hardware Virtualization
Shared Document Cloud
Every business has unique and evolving IT requirements. That is why TechSource offers a wide portfolio of hosted solutions to maximize your company's flexibility in the ever-changing IT industry.
TechSource offers business hosted solutions geared toward efficiency and effectiveness. We provide services in the following areas of virtualization and cloud computing:
Email and Website Hosting (Microsoft Exchange, POP3, and IMAP)
Email spam filtering
Zix email encryption
Antivirus client security
Secure document cloud storage
Secure offsite backups for servers and workstations.
Complete virtualization of servers and/or workstations:

High availability means no down time because of hardware failures.
Rapid snapshots of your virtual machines – backup your virtualized server every day, every hour, or every five minutes, no matter the size.
Flexible addition of new virtual servers or workstations when you need them.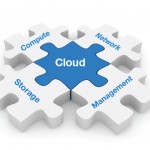 By embracing a virtualized environment, TechSource can move your company's highly sensitive data to our secure servers and host your content remotely. In the process, you can be assured your data is safe from hardware failures and natural disasters. As an added bonus, you gain the flexibility to work virtually anywhere at anytime.
In addition to complete virtualization and hosting your infrastructure offsite, we can also provide you hybrid solutions which allow you to choose what portions should be virtualized and what equipment you would like to keep onsite. Our virtualization and hosting staff can assist in this process and provide you a solution that will fit your
needs.