SUPPORT
Key Areas
Hardware & Software Support
Instant Remote Support
Onsite Support
Quick Response Times
Reliable Hardware Repairs
Friendly Support Staff
Troubleshooting
Maintenance Agreements
TechSource Solutions offers support on all of your IT equipment, regardless of where you purchased it. We have implemented support solutions that offer you the most effective and efficient options to get your problem solved. We can provide several types of support, from telephone and remote solutions to more in-depth onsite troubleshooting and maintenance. Our support staff is well versed in all areas of IT and will provide your organization with the best support every time.
Telephone and Remote Support
Sometimes you have a simple question or problem that doesn't require a technician to physically come onsite to fix. Most companies send someone anyway, wasting your time and money. TechSource employs state-of-the-art remote support software to get you back up and running quickly and at a fraction of the time and cost associated with onsite support. With the click of a mouse, our friendly staff can connect to your computers and fix issues remotely. In some instances, we can even use our software to educate the customer while we are completing the repair to prevent the same issue in the future.
Onsite Troubleshooting and Repair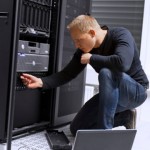 For more in depth analysis and troubleshooting, a technician may be required to come onsite to complete the service request. Our support staff is ready and waiting to help you solve any problem you have – big or small – in a timely manner. If you require an onsite visit, a support ticket will be created and the first available service technician will come to your location and assist with your issues. We know that not all problems are easily fixed, but we will work relentlessly to make sure your problems are solved. From the time we begin the repair process to the end, you can rest easy knowing we will fix the problem the right way, no exceptions.
Service and Maintenance Agreement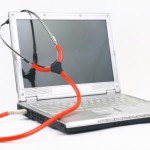 For organizations requiring specialized recurring maintenance, or for those who could benefit from consistent monthly payments, we offer a number of support and maintenance options to meet your needs. As a service to you, we can design a custom agreement to meet your support and maintenance demands.