WIRELESS NETWORKING
Key Areas
Indoor / Outdoor Solutions
Intelligent Wireless
Increased Coverage
Self-healing Devices
Secure Employee Wireless
Public Hotspots / Guest Access
Point-to-Point
Point-to-Multipoint
Eliminate Cabling Expenses
TechSource provides wireless networking solutions that are both highly customized and secure. Our ability to bring you industry standard security and reliability stems from our partnerships with industry leaders like Ruckus Wireless and others. We can provide your company secure, reliable, and flexible wireless solutions. From simple office wireless connectivity to widespread networking to remote buildings on your property, we can create the wireless solution you need.
What our solutions provide:
Access to resources from any location within your network's range – with no cables needed
Increased mobility and productivity in and around your office
Easy expansion of your wireless network in the future
Reduced costs by eliminating wiring expenses
Wireless links (point-to-point) to remote buildings – share resources across long distances without the need and expense of fiber networking
Public WiFi and Guest Access to your network completely isolates your internal secure network from guests and visitors
Innovative Features: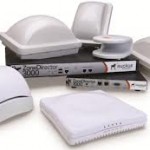 BeamFlex – Beamflex is one of the industry's most advanced Wi-Fi smart antenna implementation. Combining a compact internal antenna array with expert control software, BeamFlex continuously ranks the antenna configurations for each receiving device and re-configures itself in real-time to bypass interference and physical barriers.
DPSK – In a traditional WPA2-Personal network, all users on the WLAN share the same passphrase. Dynamic Pre-Shared Key (DPSK) is patented technology that enables unique PSK credentials for each user on the same network. DPSK was developed to provide secure wireless access while eliminating the burdens of manual device configuration and the security drawbacks of shared PSKs.
Zero-IT – Zero-IT activation automates the DPSK generation and client device configuration steps. When a user connects for the first time, the user enters his/her username/password and downloads a configuration file for their machine. The user runs the configuration file and Zero-IT configures the client machine with a WLAN profile, including a unique PSK. Zero-IT prepares the machine to connect to the correct network.
Smart Mesh Networking - changes the fundamental economics of WLAN deployment. Smart Mesh Networking uses Ruckus-patented Smart Wi-Fi and expert RF routing technologies for creating long-range, reliable and adaptive Wi-Fi trunk connections between mesh APs, eliminating the need for cabling Ethernet to every AP.